Useful Aluminum Technology Information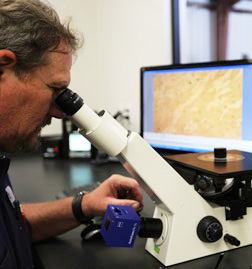 American Handforge does not have a FAQ page, but would but would like to pass-on some technical data that has been gleaned from some metallurgical issues and subjects that we feel need to be emphasized for users and buyers of aluminum.
These are a few of the issues that we have experienced and have tried to explain over the years. They are written so the non-technical person may garner a little bit of information about aluminum technology and learn some of the "hidden" insights and jargon metallurgists often use.
If additional topics not covered are of interest, you are encouraged to send in your questions. The listing below is not complete and is an ongoing effort.
American Handforge.

Forging at its BEST!
Full Metallurgical Laboratory
American Handforge conforming to your specification requirement or needs provides the latest in testing for mechanical properties (tensile-yield-elongation), fracture toughness, grain size, macro evaluation, hardness, and conductivity measurements. We have a full metallurgical laboratory to provide specialized inspections or metallurgical reviews as needed. Our complete inspection facilities along with our partner, performs ultrasonic inspections that round out the specialized services that American Handforge can provide for you.